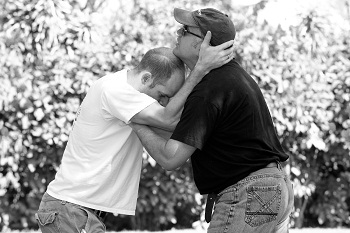 We have provided classes for:

1. Foreigners/expats/tourists/English-speaking Ticos/Ticas-Our target market/demographic for ongoing classes, can take either of the following packages or those prices dictated in following areas. Classes are given in English predominantly. Why? Because the tactics, skills and message are imperative to get across without any misunderstandings; I don't want to take the chance on anything getting lost in translation as your safety is of the utmost importance and deserves to be treated as such.

2. Women's/Senior's & retirees self-defence-Teaching women and seniors violence avoidance and situational awareness through a variety of elements, the majority of which are non-physical and non-contact for a safe training environment conducive to comfort level. (Women's Self-Defense, Senior's Cane Self-Defence and Kenjutsu/swordsmanship (for muscle strength and maintenance) as well as qi gong & meditation classes.

3. Corporate Self-Defence and Work-Place Safety/General workshops-Businesses interested in a safer work environment and educating their employees on workplace safety and confrontation management.

4. Consulting-Providing consultations on metaphysical/situational/behaviourial personal security and preservation, how to structure your programs accordingly and where most instructors go wrong. Professional coaching, life coaching, high-level communication.

5. Private Classes-Personally and specifically-designed classes for your specialty/request where we come to your location. Minimum of two per class and please ask about travel radius.





©copyright 2011 Mandirigma FMA Academy